Please click

HERE

for the K - 5th grade school supply list for your child for the 2017 - 2018 school year.

Please join the E.J. Bosti PTA and
help grow our pride!
Q: Who can be a member?
A. Anyone can be a PTA member. A mother, father, grandmother, grandfather...


---
---
What Exactly Does The E.J. Bosti PTA Do?
The PTA provides all of the Cultural Arts programs from Dancing Classrooms to a Taste of Australia.
The PTA also provides the circus with the 5th graders as its performers!!!
The PTA organizes fun October events such as the Pumpkin Patch and Halloween Happening!
The PTA organizes two book fairs with Scholastic Books.
The PTA arranges for a professional school photographer to come to the school to take portraits of each student.
The PTA organizes and pays for the Field Day BBQ.
The PTA organizes Family Fun Night.
The PTA also offers children a chance to purchase low-cost gifts at the Holiday Boutique, flowers and plants for Mother's Day & trinkets at the Father's Day & More Boutique.
Most importantly, the PTA fosters an environment that allows parents and teachers to come together and discuss concerns and contribute ideas to better the school community.
The PTA addresses issues that are important to parents and public school administrators. We fight for full funding, quality teachers, and capabilities for schools to thrive. Membership is open to EVERYONE.
The PTA does all these things for EVERY STUDENT in the school. And there are so many MORE reasons... Why not join us for a meeting?
---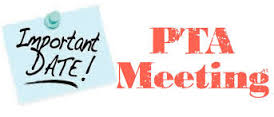 September 25 -- PTA Budget Vote!
October 23
November 20
December - NO PTA MEETING
January 22
February 12
March 19
April 23
May 21
June 11

All meetings will be at 7:30pm and held in the BOSTI CAFETERIA! See you there!!

---
2017 - 2018 PTA Executive Board
April Iannitelli - President
Jennifer Dinnigan - 1st Vice President
Dawn Ramirez- 2nd Vice President
Jennifer DiGeatano - Secretary
Christine Morales - Treasurer
---